For us sewing enthusiasts, isn't every day 'Sewing Machine Day'? Of course it is! I didn't know until today that sewing machines have their own day. This article on PBS.org tipped me off. It's a neat collection of sewing stories they've done over the years. (Click on this photo to view the story of this pretty old machine on Antiques Roadshow.)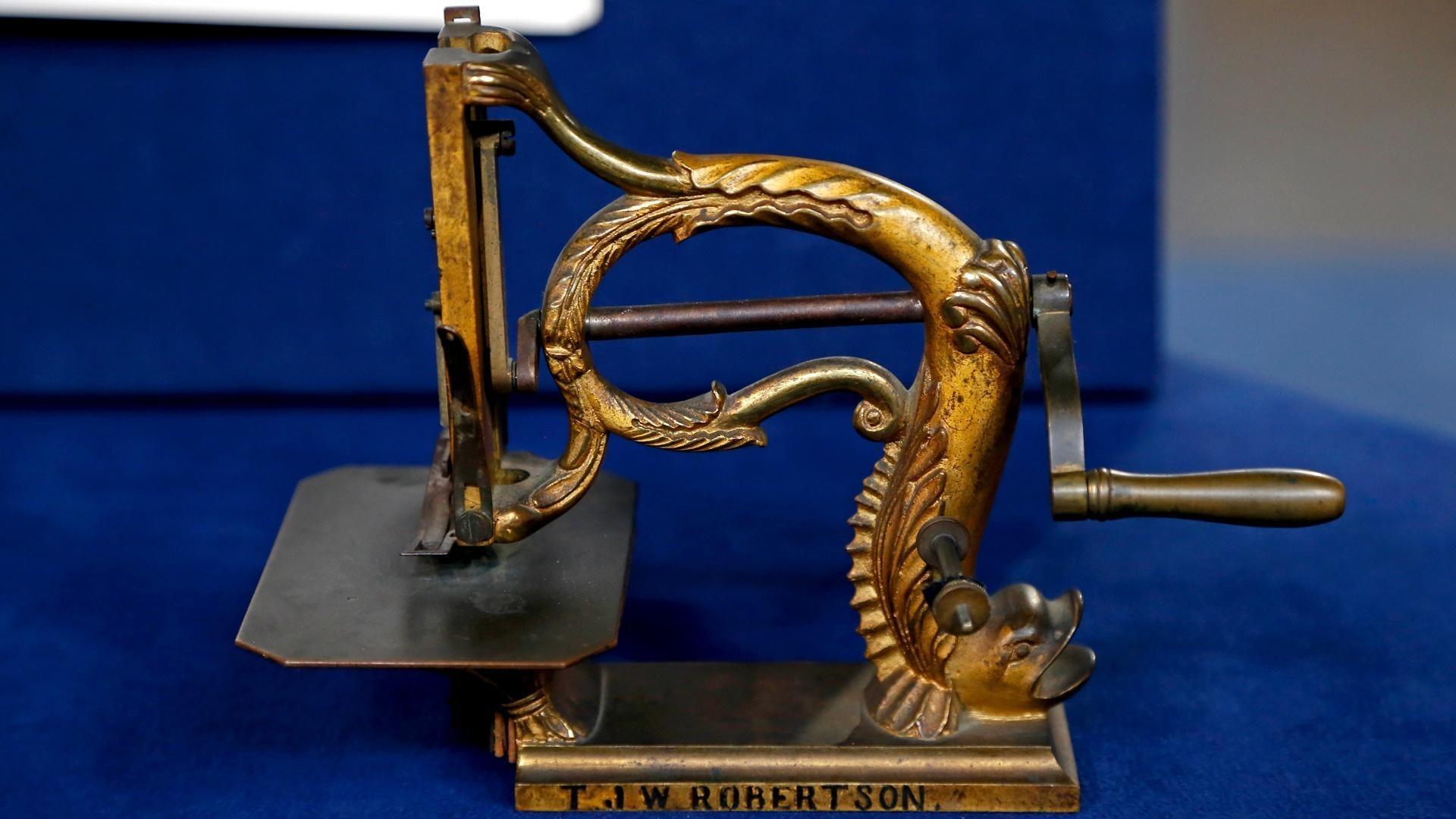 I've done a few blog posts profiling my machines, and have more still to profile. Here are the stories I've told so far:
Here's the lovely Vera, and her story such as I know it: The lovely Vera has been called up for active duty.
This was my grandma's 1958 Singer 401A, that I learned lots of sewing skills on at her house.
This was my first antique sewing machine purchase; a 1917 Singer 66k hand crank, manufactured in Clydebank, Scotland. Still one of my most precious machines. The blog post: This machine is a sewing ambassador.
The two below are my 'modern' machines. It's hard to believe the Bernina 930 is about 35 years old. I'll never want for anything more modern. This will likely always be my main machine. The serger/overlocker is my newest machine. Five years after its purchase, I still have a love/hate (mostly hate) relationship with it. (Future blog post coming on that.) But it does serve a purpose.
In future posts from time to time, I'll continue to profile my machines one by one. There are a couple more Berninas, and the rest are vintage Singers. There's a Featherweight, another beautiful hand crank machine, and more treadle machines. Each one is different and special, at least to me.
Which is better, new machine vs vintage? The debate will continue to rage on about whether modern machines are better than vintage, and whether to go computerized or mechanical. You can see where I come down on those issues. I love sewing with my old machines, and I love that if something malfunctions, I'll probably be able to fix it myself.
Yes, you can restore an old Singer yourself. If you've wanted one of the old black Singer machines, don't be afraid to buy one you see at a good price. Use the serial number to date the machine. The site http://ismacs.net/ has a great database of sewing machine manufacture dates, and a collection of manuals, photos, etc. The parts for the machines are still made, and the machines are quite simple mechanically. Some cleaning, oil and minor adjustments may be all that's needed. You can buy the bobbins, needles, belts, etc. at a sewing store, some discount stores, or online. Youtube has many excellent videos on how to do the cleaning, oiling, adjusting and repairs if needed. If you find an old machine at a great price, give it a shot.